Alan Chan
Justice of the Peace of New South Wales / Australia Professional Corporate Trainer / President of the Sydney Host Lions Club / Lions Clubs International District 201N5 Australia Region Representative / Hong Kong Multiple Intelligences Training Association Consultant / Professional Member and Coach of the International Enneagram Association / Hong Kong Best-selling Author Radio Host of the 2ac Australian Chinese Radio Network "Nine Types of Personality" Program / Radio Host of the 2CR Chinese Radio Network "A Brighter Generation" Program / Radio Host and Guest Speaker of the Australia SBS Radio Network "Multiple Intelligences" Program / Former instructor of the "Gifted and Talented Children Training Program" - School of Education, the Chinese University of Hong Kong / Former guest speaker on "Enneagram in Business" at the School of Business Administration / Hong Kong University of Science and Technology
"Bringing genuine insight to leaders and guiding them toward their own truth and power."
As a professional coach, I coach the whole person, which is the common denominator in all scenarios, whether focused on personal growth, their career-path goals and life transitions.
Leadership coaching fosters insight into the often very complex decisions facing leaders in everyday situations. With a professional coach by your side, new possibilities will open-up, and your personal and team development skills will grow.
Strategic behavioural change comes with a sincere and competent coach who intuitively sees your potential and designs choices for you to take on with courage.
My clients include community leaders, business professionals and high potential managers that desire to develop their ability for high value, long term, and sustainable skills in areas such as:
Communication for Connection –– Strategies for instilling trust, influence, and building confidence
Value-Based Leadership –– Integrating your values into all aspects of your life and finding your truth to power
The Enneagram and Self-Awareness –– Incisive tools used to understand yourself and others cognitively, emotionally and behaviourally at a greater depth
Based in Sydney, Australia.
Available to serve anyone in the world online.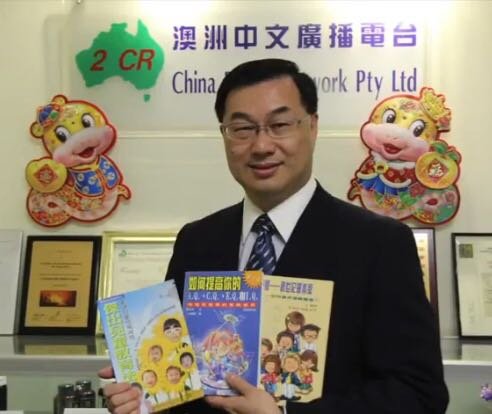 My Training Experience
Alan works with the Enneagram for about 24 years. He has trained and certified by Helen Palmer and Professor David Daniels, M.D. of the Stanford University, Department of Psychiatry and Behavioural Science in California, USA in January 1997.

Alan is one of the foremost Enneagram trainers in Hong Kong since 1997. Alan has got more than 20 years corporate management and business leadership experience. He has joined 3 Global 500 companies including Merrill Lynch Asia Pacific Ltd in January 1999, Alan was promoted to run the investment banking operations as Vice President in 2002 in Merrill Lynch Australia. He has trained by the Merrill Lynch University in Princeton, USA in January 2002 and received his Six Sigma Black Belt Training, Corporate Management training and Corporate Finance training in the Princeton USA campus.

He has been head hunted to join to the Standard Chartered Bank Singapore from Merrill Lynch Global Services Singapore during the global financial crisis period in May 2008. Managing a project team with 80 banking specialists and IT developers to deliver a global project and rolled out to 16 countries in 2010. Alan also won a project management award in Hong Kong Standard Chartered Bank in November 2018.

Alan has trained more than 40,000 people in Asia and Australia via his various seminars, workshops, and on-line training program.

My Certificates and Rewards
Alan is a certified Enneagram coach, a certified project leadership, management and communications consultant recognised by the George Washington University – School of Business, USA. A certified Risk Management Consultant. A Corporate Licence Holder under Property, Stock and Business Agents Act 2002, recognised by the Department of Fair Trading, NSW Australia. A Class 1 Agent and Licence Holder on Real Estate Sales or Leasing.

Some of my served clients
The Chinese University of Hong Kong – School of Education
The University of Science and Technology – Executive MBA Program
Royal Hong Kong Yacht Club
Merrill Lynch Asia Pacific Ltd
Merrill Lynch International Bank Limited (Singapore)
Merrill Lynch Global Services Pte Ltd. (Singapore)
Hong Kong Tourism Board
Junior Chamber International
YMCA of Hong Kong
Tung Wah Group of Hospitals
Hong Kong Cable TV Ltd
St James' Settlement
The Boys' & Girls' Club Association of Hong Kong
Shui On Group
Midland Realty Hong Kong
Manual Life
Pizza Hut
Gold Coast Hotel Hong Kong
Royal Garden Hotel
TNT Express Worldwide